As a parent, you want to do everything in your power to give your child the best opportunity possible. That starts with their education, of which, of course, includes music! You want them to learn from the best teachers and have access to some of the most innovative technology for learning.
But where should you start?
It is not an easy task to choose the 'right' music school for your child. You may be weighing the pros and cons of different music schools and you want to get it right. There are definitely a few fine points to consider before deciding. The location, teachers' quality and availability, cost and the type of lessons offered are just some examples.
Choosing the 'Right' Music School for Your Child
We all know that music is an essential part of a child's development. It helps them to learn coordination, enhances creativity, and it has been proven that music learning helps improve memory and build confidence.
Music lessons are one of the best ways for your child to explore their talents while having fun! However, there are many different music schools out there, so you should know exactly what you are looking for. 
Here are some of the things to look out for when choosing the 'right' music school for your child:
Exceptional Music Teachers
It is often said that music can soothe the soul and give you a sense of peace. The same can be true for those who teach music, as they are mentoring students to become exceptional musicians.
Teachers at a music school are the heart of the institution. It is not just about teaching and instruction but also about nurturing creativity and artistic expression through performance.
Experienced aside, music teachers who are able to teach students in a variety of styles and genres and are always willing to help patiently are gems. They work with students from beginner to advanced levels and will do whatever they can to make sure that students have a good time even while learning difficult tasks to master the instruments.
Instruments Offered
One question that many parents asked is how to know which music instrument their child should learn.
Think about how you would feel if your child picked up a violin for the first time and played it beautifully, or they picked up a flute and blew out all of the notes with precision. What instrument do you want them to play? The answer is obvious – whatever that makes them happy to continue learning and playing!
Most music schools in Singapore offer a lot of music instruments. Harmony & Pitch, for example, offers piano, guitar, flute, vocal, viola and violin lessons. Your child is spoilt for choice, and what's more? They offer free trial lessons so that your child can try each instrument before deciding!
Not all music programs are created equal. Think carefully about what you want your child to get out of his music lessons and choose a program that will best suit his needs. Does he want to learn classical, jazz or rock? Does he need help with theory or just want to learn how to play an instrument for fun?
Music schools usually have music diplomas, piano-jazz improvisation, music theory courses, music classes for seniors, and the like. If you have a gifted and talented child who excels in music, then finding a school that offers an appropriate and challenging curriculum will be paramount to his or her success.
With all these options available to them, it's important that they have room to explore their interests without feeling bogged down by expectations.
Location of the Music School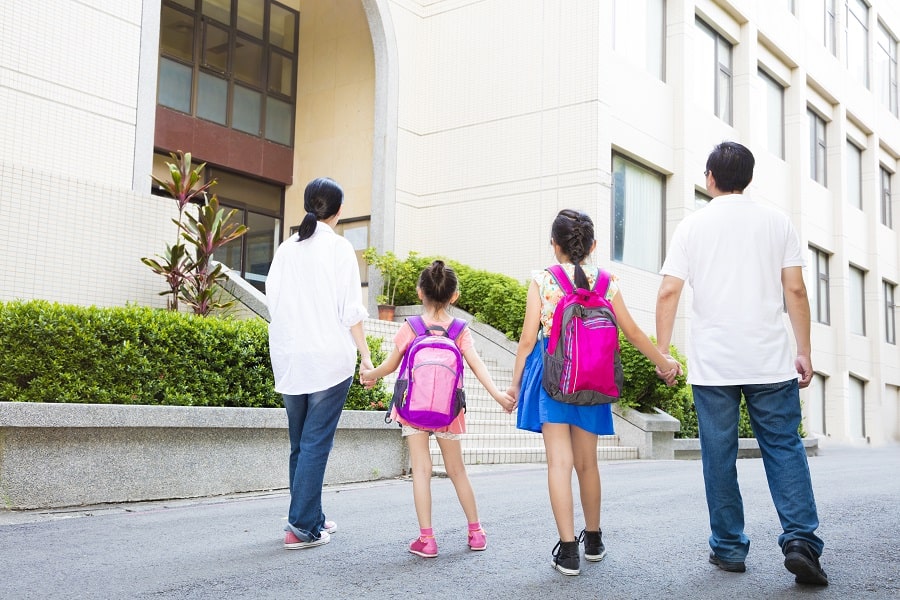 If you are enrolling your child in a music program, it is important to find a convenient location, especially if you've more than one child and they all have different activities.
Figuring out how to get both children to their locations for activities can be challenging enough. Other things to consider include ease of travel (e.g. traffic) from home.
Cost of the Music Program
If you are considering enrolling your child in a music school, it is important to understand the cost. There is an upfront registration fee and security deposit. You will also need to buy or rent the instruments and other equipment as needed by the program.
These costs may vary depending on what instrument students are learning as well as what type of program they choose. Considering that music learning is such an essential part of a child's development, benefits usually outweigh the costs in this regard.
So, if you're looking for a way to enrich your children's education and give them a head start, consider enrolling them at Harmony & Pitch.
Harmony & Pitch provides individual as well as group music lessons for various instruments in a stimulating environment for learning and has the 'right' music school formulae in place.