Harmony & Pitch
Where passion meets purpose, where creativity meets opportunity.
About Harmony & Pitch
Harmony & Pitch uses a learner-­centric approach to teach music. We value add by providing a personal consultation to ascertain individual students' needs and learning styles (VAK), through which we craft a personalised music programmes just for them.
Led by our Music Programme Director, our proven teaching strategies help students to develop higher music competencies, master correct playing techniques, acquire a deeper understanding of music and ultimately develop excellent musicianship.
Our carefully selected music teachers are not only qualified and talented musicians but also effective teachers who are able to build good rapport with their students and are committed to care and do their best for them. We believe that dedicated teacher-student relationship is as important as the quality of the teaching.
Your musical journey with Harmony & Pitch will lead you towards a well-­rounded musical education.
Book A Free Trial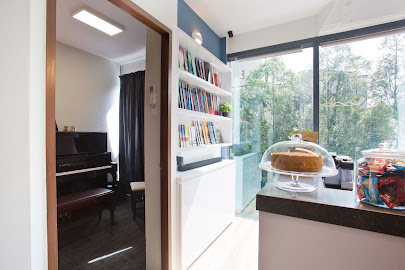 Enjoying the Music
Harmony & Pitch provides individual as well as group music lessons for various instruments including Piano, Guitar, Violin, Viola, Vocal and more! We provide a stimulating environment for learning where students are able to develop fundamental skills and right techniques while enjoy playing the instrument of choice.
We designed our music courses to allow for specialisation and flexibility, which will give our students choices in their musical pursuit. Every student can select an examination–focus or leisure–learning course, a stage performance–focus or music improvisation course or a combination of different approaches through one of our Music Programmes.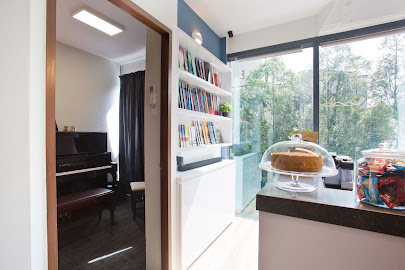 Music Programme Director
Carolyn Ming Ming Hii
Ming Ming has a Degree in Music, GTCL from Trinity College of Music, London and an Associate and Licentiate Teaching Diploma . She has close to 30 years of in-depth experience as a music teacher in leading music schools, giving piano lessons and music coaching to more than 1,000 students including pupils, professional adults, pre-schoolers and the seniors, from beginner grade to all diploma levels.
She is one of the few sought after piano teachers in Singapore who is qualified to teach ATCL/DipABRSM, LTCL/LRSM, FTCL/FRSM and written diplomas, namely, AMusTCL and LMusTCL. Some of her graduating students were accepted into well-known music schools in US and UK, and many others had successfully went on to become music teachers.
Customized Lessons
We provide learning style assessments.
Embrace Diversity
We welcome students of all ages and background.
Dedicated Teaching Staff
We have a team of professionals who are ready to help you.
Performance Opportunity
We give you the chance to showcase your talent on stage.
Ideal Environment
We provide a cosy and conducive learning environment.
Master Techniques
We will train you to perfect musical techniques.
To provide professional and innovative music trainings and services in an environment that nurtures creativity and encourages fervor for excellence.
To create an atmosphere in which learners can experience continual musical, intellectual and emotional growth.
Kickstart Your Music Journey With Us!