Acoustic Guitar Lesson | Guitar Lessons
Playing the guitar is a productive way to "unplug" and relax. Understanding music theory, chord progression, tablature, strumming, picking, improvisation and a variety of other guitar methods can help you advance to the next level of guitar playing. 
The acoustic guitar is a popular music instrument at Harmony & Pitch. After a personal consultation to ascertain your needs and learning styles, our teachers will tailor the lessons to suit you. They teach various guitar-playing techniques and give you the freedom to choose your favorite genre of music. We offer both individual and group guitar classes in Singapore. As some of our teachers are composers themselves, they can guide you to write your own songs, if that's what you are aiming to achieve.
Whether you are a Young or a Senior student, our teachers are able to work with you and help you kick start your music learning journey at Harmony & Pitch. Contact us for a free consultation and trial lesson.
Why Take Guitar Classes at Harmony & Pitch?
Harmony & Pitch is a place where you can make music.
We provide guitar lessons to students of all ages and skill levels.

Our great guitar instructors are all accomplished musicians and performers. They'll show you how to read music, master your technique and be inventive.

Our guitar lessons are adaptable to the learning pace and style of each learner.

Individual and group guitar classes, as well as short-term courses, are available.

Acoustic guitar, electric guitar, and ukulele

classes are all available.
Express the Creativity in You
Don't get too caught up in following the music's exact instructions. It's time for more freedom! We encourage you to be more creative in expressing your own musical style and expressions. Do you know that most people prefer to hear the same song being improvised in a different way?
As a result, you may tend to find many cover songs performed in various unique styles on YouTube, providing a more refreshing music experience. 
Learn To Play Any Songs That You Like
Harmony & Pitch, you will learn to play the guitar by reading and understanding the chords. We make sure to make the learning process enjoyable and conducive so that students will feel more motivated and engaged in learning by spending more time with the guitar even at home.
Mr Bennett Bay
A talented musician and composer, Bennett has produced and released a few albums and music videos. He performed in many concerts locally and abroad, and was also an artist-in-residence at Esplanade.
Besides guitar and bass, he also plays the oboe. Bennett holds a Music Diploma from Nanyang Academy of Fine Arts and LaSalle College of The Arts, Singapore. He is a patient & dedicated guitar instructor with over 6 years of teaching experience.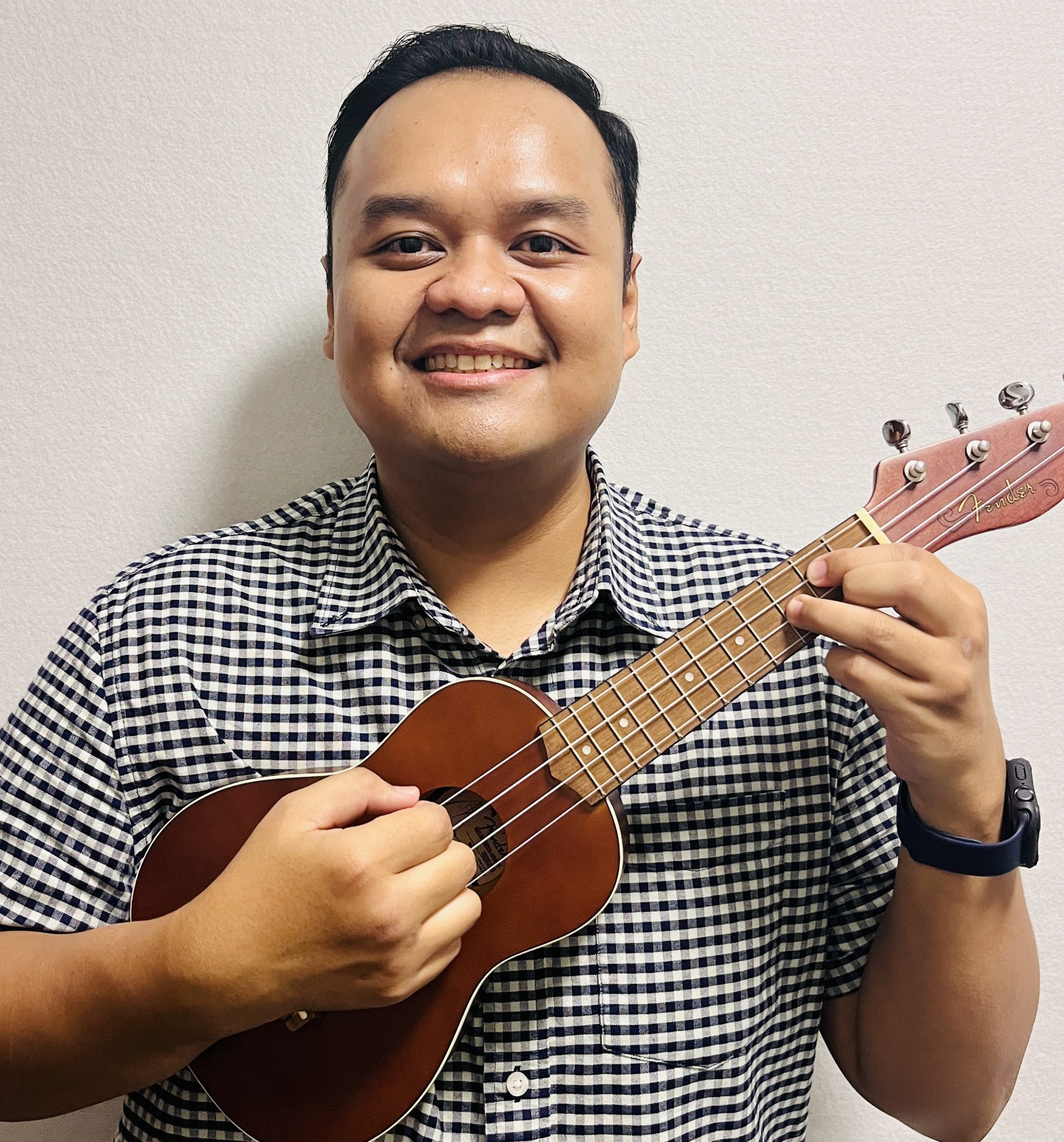 Mr Muhammad Haniff Bin Abd Rahman
A passionate musician, educator and performer, Haniff has more than 5 years of teaching experience and work experience performing in TV shows, concerts and corporate events. He holds a Bachelor of Music (Performance) Honours from Universiti Teknologi Mara (UiTM) Malaysia, specialising in guitar studies.
With an in-depth knowledge in playing and teaching guitar and ukulele, he is a very enthusiastic teacher who loves to share his knowledge of music, making his lessons fun and exciting for his students. Haniff teaches guitar and ukulele at Harmony & Pitch.
Kickstart Your Music Journey With Us!