Learning to play the piano is an immensely fulfilling pursuit that more adults than ever are embarking on to enrich their lives through music. Piano playing offers countless benefits for mature learners, whether you are seeking a stimulating hobby, a creative outlet, or simply a tranquil escape from the stresses of everyday life.
In this super helpful guide, we'll walk through everything in a student-focused way. You'll learn how to pick the perfect beginner piano courses, find the best instructor match for you, decide on private lessons or group classes, and progress from novice to maestro over time! We're here to help you transition smoothly into piano playing as an adult learner. Without further ado, let's dive in!
Why Adults Are Turning to Piano Lessons in Singapore
The Growing Trend of Adults Learning Piano
In recent years, Singapore has seen a noteworthy trend of adults seeking piano instruction later in life. Music schools nationwide have quickly adapted to this shift, welcoming a growing community of mature students into their piano classes. You might wonder what lies behind this exciting movement. Now, let's explore the key reasons that have ignited this newfound passion for piano learning among adults.
The Benefits of Adult Piano Lessons
Firstly, playing the piano is an enjoyable way to challenge oneself cognitively and creatively. Learning new melodies and proper techniques engages the mind, improves concentration, and may even boost memory retention. These mental benefits make playing the piano appealing to adults seeking stimulation.
Additionally, piano lessons provide a proven means of relaxation and stress relief for busy professionals. Making music requires calm focus and artful expression, allowing adults to escape life's pressures. Many students find the therapeutic nature of piano playing invaluable for their well-being.
Finally, mastering a new skill like piano brings a profound sense of personal accomplishment. Adults relish the satisfaction of progressively improving at an intricate craft. With the right guidance, adults can learn to play the piano beautifully at any stage of life. It's never too late to actualise musical dreams.
How to Start Your Piano Journey as an Adult in Singapore
Selecting the Right Beginner Piano Course
To start, seek out beginner piano courses designed specifically for adult learners. The curriculum should focus on fundamentals like music reading, finger exercises, basic techniques, and simple songs to apply your new skills. Having this musical groundwork tailored to mature students will help you progress smoothly.
Knowing the Essential Elements of A Piano Lesson for Adults
Familiarise yourself with the key components that quality piano lessons should provide. An experienced, patient teacher is crucial—seek someone who enjoys fostering adult students. Lessons should blend instruction, technique guidance, essential theory and sufficient practice. Assigning productive daily practice is key, so be ready to practise between lessons.
Available Piano Courses in Singapore for Adults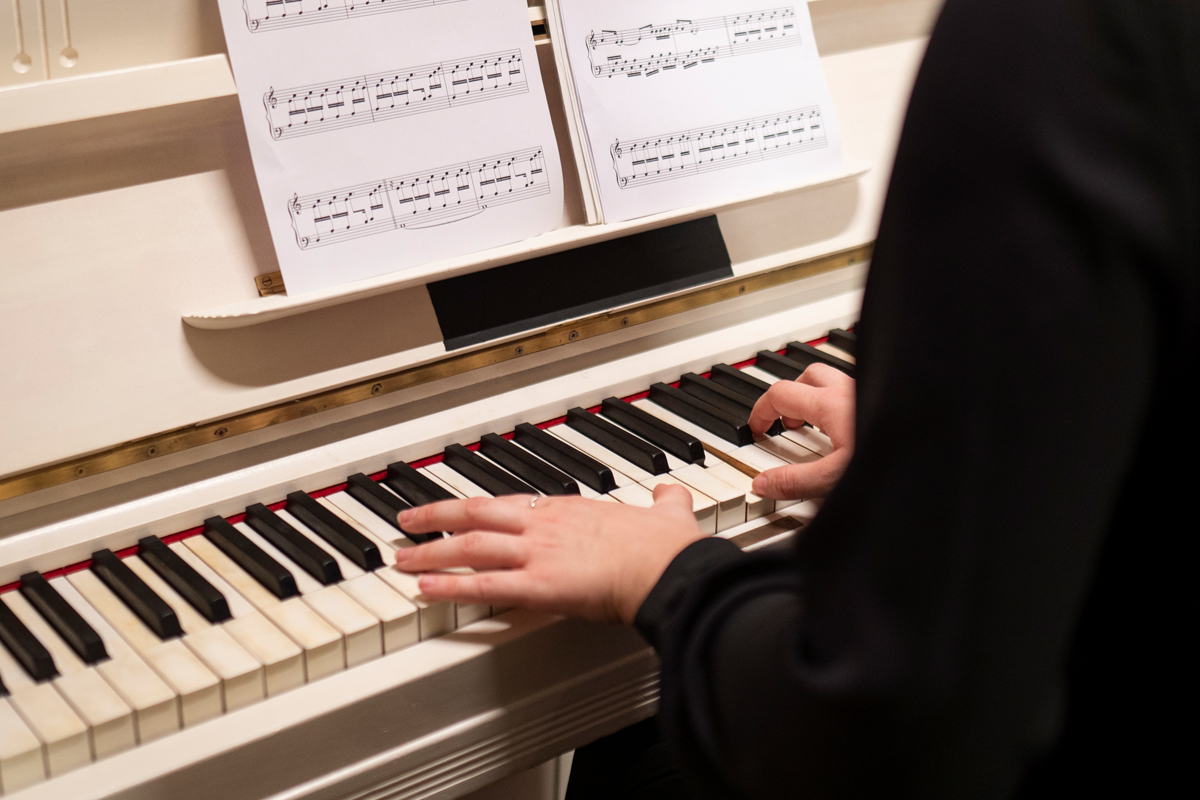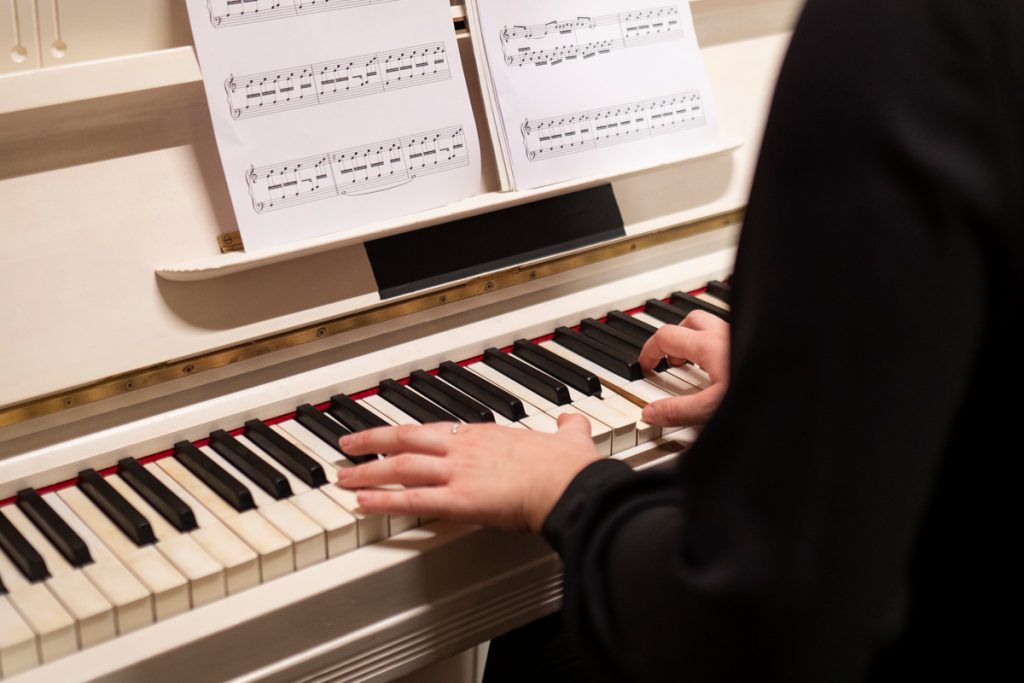 Now, if you're pumped to start learning piano but not sure which type of lessons fit you best, no worries! Here's a quick rundown of popular adult piano courses in Singapore:
Classical Piano Lessons for Adults:
This lesson focuses on reading sheet music so you will learn musical notation from the ground up. Proper hand positioning and techniques are emphasised to build good habits from the start. If your aim is to master the technical fundamentals and timeless songs of classical piano, these lessons will provide a rewarding foundation.
Pop Piano Lessons for Adults:
This lesson is a great fit for adults drawn to contemporary music. Besides learning proper hand positioning and techniques, you are given a repertoire of pop & contemporary English (or Chinese) songs to choose from. You can also learn chords and chord progressions essential to pop music.
Improvisation Piano Lessons for Adults:
Adults interested in playing more freely may enjoy Improvisation Piano Lessons. These lessons help you train your ear to play melodies and chords without sheet music. You'll learn to pick out chord progressions and improvise your own musical ideas. With improv skills, you can express creativity and emotions through the piano in a less structured way.
Finding the Best Piano School in Singapore for Adult Classes
Next, you'll need to search for the best piano school for your adult lessons. Finding the perfect match is totally doable with the right info! Here's what to look for in your hunt for an awesome school:
Selecting A Music School that Suits Your Needs:
Consider your personal needs and learning style. Look for schools that offer flexible scheduling options that fit your availability. Ensure they have qualified, experienced teachers accustomed to working with adult learners. The instructor's teaching style and rapport with you are most vital.
What to Consider When Choosing A Piano School:
Here are key factors to consider when choosing a piano school as an adult:
Adult-focused curriculum and materials
The school should offer structured courses designed specifically for mature learners, not just programs aimed at children. Look for progressive curriculums covering music reading, technique, theory and repertoire appropriate for adult skill levels.
Teacher qualifications and experience with adult learners
Verify teachers have formal training and credentials in piano pedagogy. Look for those with adult piano teaching certifications. Experienced instructors accustomed to the needs of mature students are essential.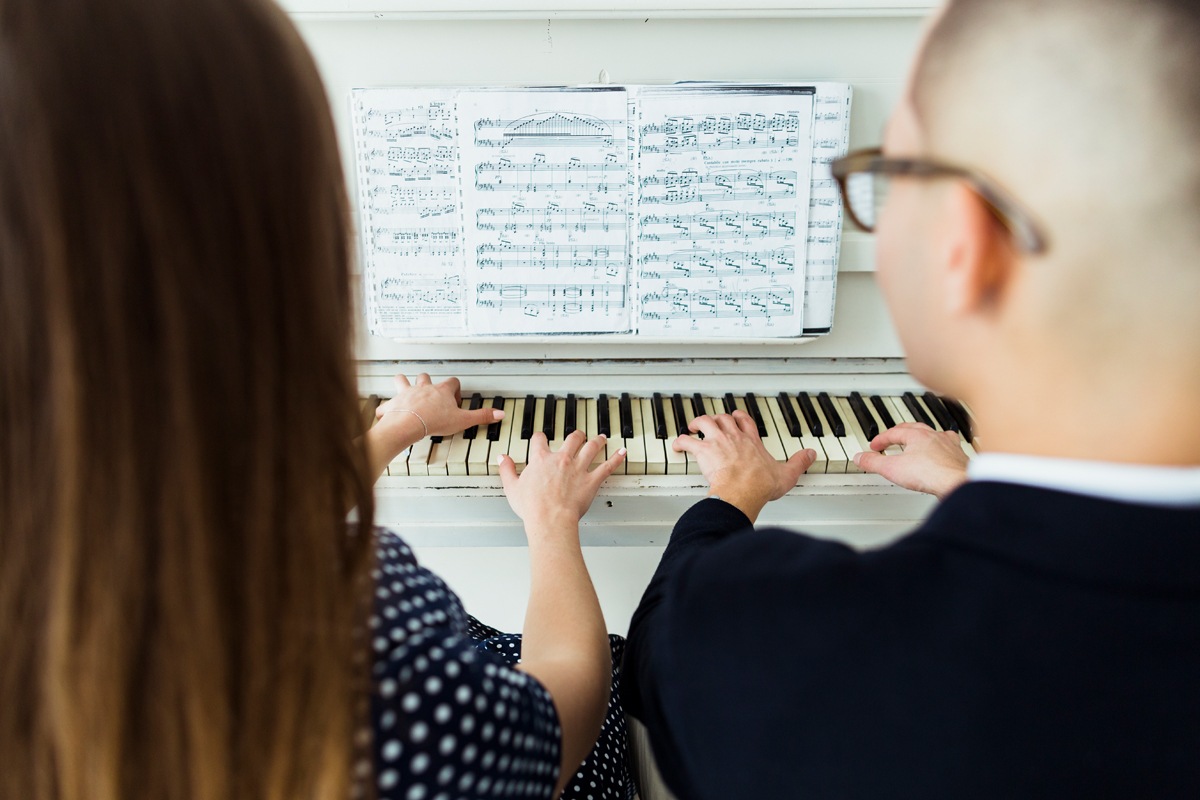 Piano Lessons vs Group Classes: Which is Better?
Should you take private piano lessons or group classes as an adult beginner? Both formats have pros and cons to weigh.
Benefits of One-on-One Piano Lessons for Adults:
Private lessons allow you to learn at your own personalised pace. Lessons are tailored to suit your abilities and musical interests. The one-on-one setting enables focused attention on your technique and questions. You also schedule lessons at convenient times. The downside is private lessons tend to have higher rates.
Advantages of Group Piano Classes for Adults:
Group classes provide a fun, collaborative learning environment. You progress through the material together and meet other adult students. Classes often cover piano basics in an accessible way. The social setting helps motivate beginners to master fundamentals. Group lessons tend to cost less than private instruction.
Deciding What Type of Piano Class is Best For You:
Consider your learning style, budget, time flexibility and skills when deciding which piano lesson format suits you as an adult learner. Ultimately, you can achieve more in a shorter period of time with one-on-one lessons.
Transform from a Beginner to a Happy Pianist in Singapore
Improving Your Ability to Play the Piano
Embarking on piano lessons as an adult can seem daunting at first. But with regular practice, you'll be thrilled by your musical progress.  In the early stages, focus on fundamentals like reading notation, hand positioning, finger dexterity and coordinating both hands. Mastering these core skills allows you to play increasingly complex songs fluidly.
Playing the Music You Want
An exciting landmark is playing familiar tunes and songs you enjoy. Start with easy arrangements of pop songs, then take on more advanced versions. Learn classical and traditional pieces that capture your musical passions.
Moving from Pop Songs to Freestyle Play
Eventually, you can transition from playing written music to improvising melodies and chord progressions by ear. As theory and muscle memory improve, you can pick out new music just by listening. Improvisation enables creative expression.
What Makes Piano Lessons at Harmony & Pitch Unique
Now,  you might be wondering what makes the piano lessons at Harmony & Pitch truly one-of-a-kind. Well, here's what sets us apart:
Modern teaching methods using a learner-centric Approach
Our teachers use a learner-centric approach tailored to each adult student's abilities and learning style. Lesson plans are customised to your musical preferences and learning goals.
Creating adaptable adult piano lesson plans
Besides, we design adaptable lessons that work with your schedule and changing life demands. Your lessons adjust as you progress to challenge and engage you continually.
Experienced piano teachers that adult students prefer
Our passionate teachers have extensive experience working with adult learners in Singapore. Their patience, encouragement and guidance make lessons productive and enjoyable.
 Start Your Adult Piano Lessons in Singapore Today
Why now is the best time to start
If you're looking for reasons why now is the perfect time to start adult piano, well, think no further. Learning piano is hugely rewarding at any age – it stimulates your mind, reduces stress and lets you express creativity. Why wait when you can benefit now?
How piano lessons can become part of your life
With the right teacher guiding you, piano lessons can seamlessly become a fun part of your weekly routine. Regular classes will feel rewarding, not like a chore.
Turn your interest into a passion – call to action for piano lessons
Last but not least, turn your interest into a lifelong passion! Learning piano takes dedication, but moments like playing your favourite song make it worthwhile.
Now is the perfect time to enrich your life through music. Give us a call or swing by Harmony & Pitch to schedule your free trial lesson. We can't wait to meet you! Join our adult learning squad, get playing and achieve your learning goal. This is going to be the start of an amazing musical journey!